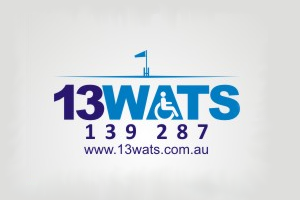 On Monday 10th December 2012 Canberra wheelchair users started using a new system for ordering a wheelchair accessible taxi (WAT). The announcement by the Attorney General is given HERE.

The local taxi companies are no longer taking wheelchair bookings and all bookings for WAT vehicles are to be made using a new booking number. The calls will be handled by dedicated operators working in a call centre in Orange NSW. The call centre handles bookings for over twenty taxi fleets and the staff are very familiar with handling customers with special needs.

All the wheelchair taxis operating on a restricted wheelchair licence have been fitted with the SmartMove terminals. The SmartMove taxi dispatching system is Australia's most advanced dispatching system. It enables vehicles to be tracked in real-time and it provides a very high level of traceability for investigating complaints and other issues. More information on SmartMove is available at www.smartmovetaxis.com.

The administration of the service is being handled by EBA Solutions. They are based in Canberra and are responsible for handling issues not directly related to bookings.

A key objective in setting up the new booking service has been to improve the service offered to wheelchair passengers. In particular
A roster is being set up to ensure that there is at least one WAT vehicle operating at all times
All WAT vehicles are required to be available on special days such as Christmas Day and Mother's Day
Penalties will be imposed if wheelchair vehicles refuse to take a wheelchair booking and do other work instead.
ONLINE BOOKING
The form below can be used to submit a booking directly to 13WATS. Please ensure you include a valid phone number.


For bookings please call 13WATS (139 287), fax bookings to (02) 6361 2058 or email bookings to bookings@13wats.com.au

For complaints and other administrative issues please call (02) 6280 4123, fax to (08) 8238 3006 or email contact@13wats.com.au